This is the main screen of STYLY Studio.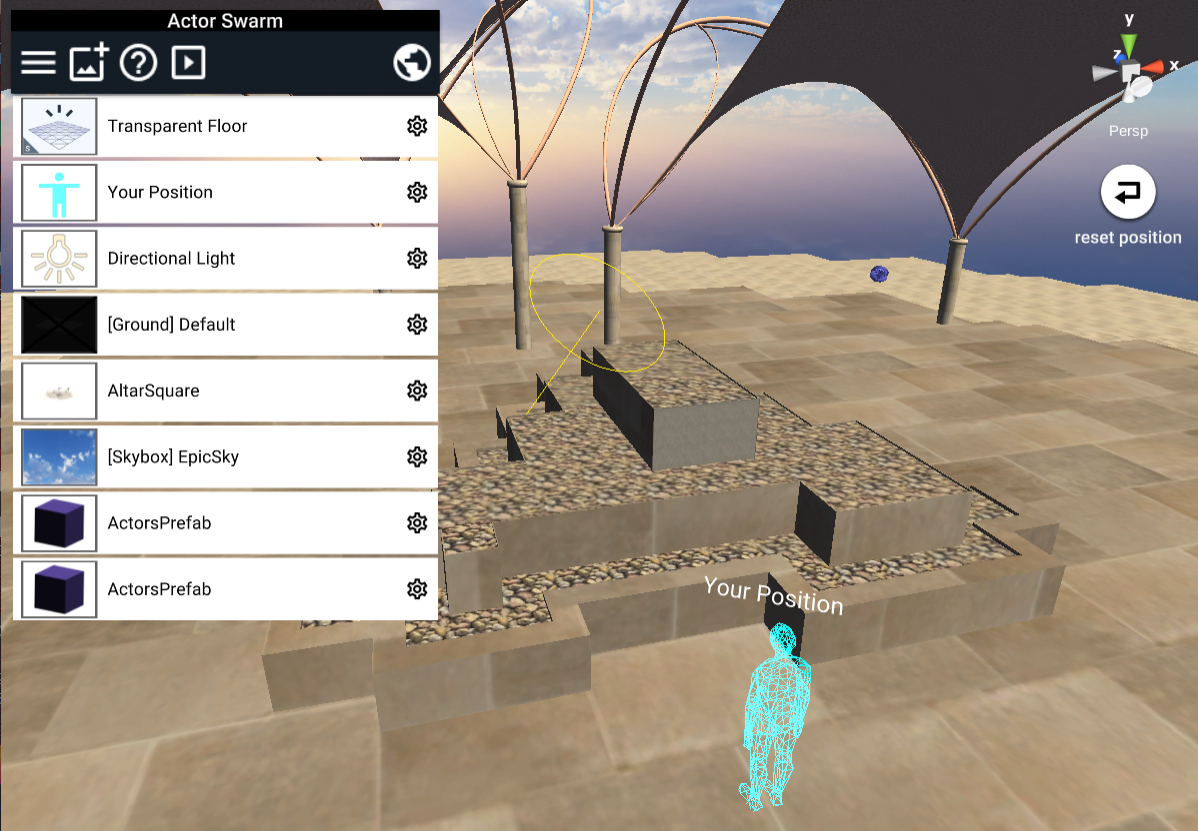 About basic operation

You can click on the object itself to select it, or you can select an asset in the scene in the hierarchy window on the left side of the screen.

The selected asset can be moved, rotated, and scaled by manipulating the arrows and circular indicators that appear on the screen.

See the following article for details.
STYLY Studio Clear onboarding and learn the basic operations of STYLY
About placing assets in the scene

You can place various assets (objects, images, sounds, videos, effects, etc.) in the STYLY scene by clicking the icon below to open the asset selector screen.

For details on the asset selector screen, seehere.
About Your Position

A humanoid asset called Your Position is placed in the scene, but it has the following roles during the experience.
When experiencing with the VR version of the STYLY app or playing in the STYLY Gallery, the position and orientation of Your Position will be the starting position during the experience.
It has no particular meaning in AR mode.The position of Your Position has no particular effect.

AR mode is when the scene with the "AR" tag is viewed with the STYLY app on iOS and Android.
About the save timing of the scene contents

The scene is being edited in Studio and is automatically saved within approximately 15 seconds after making changes to the scene. scene contents are saved when returning to the scene list from scene editing or when setting the scene public settings.
About colliders

The collider will determine where the scaffolding will be teleportable during the VR scene experience. For more information, see About scaffolding for teleport movement.